Important Message to Customers
Dear Friends, we have now resumed trading after the 2021 COVID lockdown so look forward to welcoming our valued customers.
Please note that we are only permitted to provide services to customers who can demonstrate a legitimate double vaccination certificate, so please be ready to present the certificate. We ask for your understanding that this is a condition of trading by the Government and will only last, we expect, until December 2021.
If you have questions, please call Summer on 0450 865 833.
Summerville Massage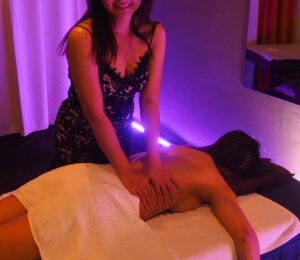 Summerville Masseuse Roster
Re-Opening Monday 11th October
First - make a choice from our daily massage roster - we have a generous selection of skilled and attentive masseuses.
Then call (02) 7901 3184 or 0450 865 833 or make an online booking by clicking the link under the description of each of our lovely girls.
Whether you like Chinese, Thai, Taiwanese, or Malaysian girls, we have the best selection in Pyrmont, if not the whole Sydney CBD. Come experience our exciting new location at 200 Harris Street, just across the road from our former location.
Massage Roster
Our massage roster changes regularly with exciting, skilled and shapely new girls to complement your favourites, bookmark this page so you can be always be up to date. We hire on massage skills first - so you won't be let down at Summerville!