Pyrmont's Most Popular Relaxation Massage Centre
Important announcement regarding Summerville Massage
The government has directed that from midnight on Wednesday 25 March, massage clinics must cease trading.
Summerville Pyrmont Massage will comply with this requirement.
If you have any enquiries, please call Summer on 0450 865 833
Please, wash you hands thoroughly, drink every 15 minutes to flush any germs to your stomach where they will be killed (rather than find their way to your lungs), and observe social-distancing / social-isolation guidelines as applicable. With compliance, we will get on top of this situation more quickly. We thank our customers for their support, and look forward to serving you again when we meet on the other side!
Thank you to all for your cooperation.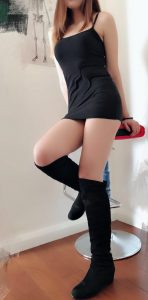 The best in Asian relaxation therapy
When you are looking for some extra body care from experienced Asian masseuses, it doesn't get better than Summerville Massage in Pyrmont. Our 60 minute full-body treatments are the most popular, but we also provide a 30 minute session for those in a hurry between meetings. Better still, indulge yourself with either our 90 minute 'Endless Summer' therapy, or the famous 4 Hands Massage. We now feature masseuses not only from China, but Indonesia, Thailand and Japan. There are 50 different girls available every week - check our roster page to see who is available today.
While our prices are competitive, our lovely therapists are the pick of the crop, where only those that consistently meet our standards are retained. We therefore have something for everybody - your skilled favourites combined with the enticing variety of new masseuses.
We are centrally located at 169 Harris Street Pyrmont with parking available at both front and rear doors. Call 0450 865 833 for an appointment, or just drop in. We are open 7 days from 10am to 9:00pm (last appointment).
Please note - we do not offer full-service.